include_once($_SERVER['DOCUMENT_ROOT']."/include/header.php"); ?>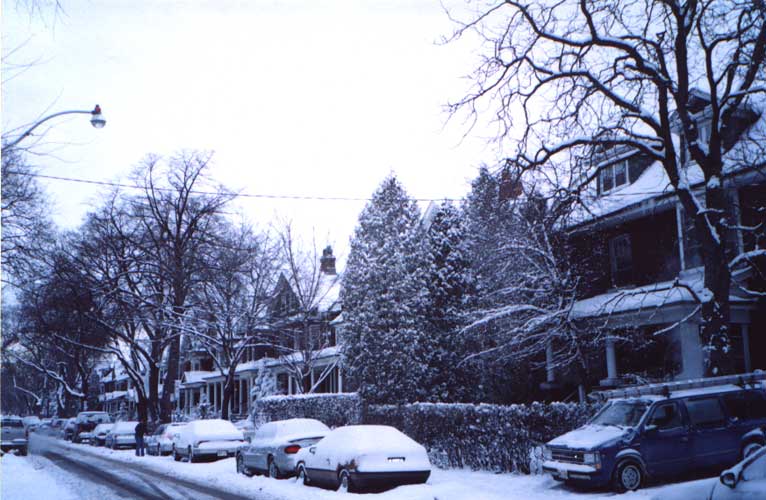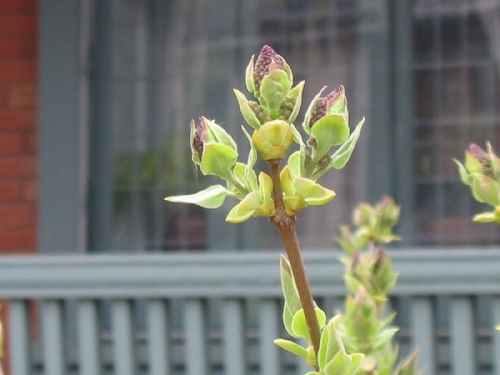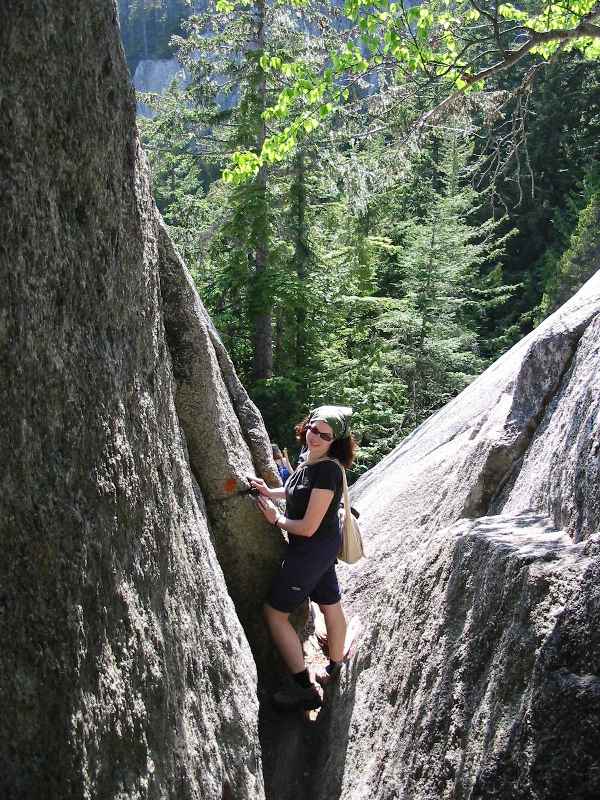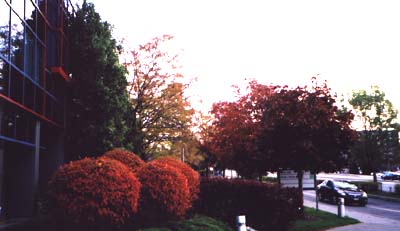 Welcome to Canada - A country for all seasons !

My mother country, where I was born and have spent about 95% of my life growing up (when I wasn't overseas travelling that is)!
I am proud of being a Canadian! It is a multi-cultural country which embraces migrating people from all over the world. In turn this international openness lets Canadians, born or migrated, learn a little about the various cultures of the world without even travelling, especially in the multi-cultural cities of Toronto, Montreal and Vancouver.

Also, as you may already know (but just in case you don't), Canada is also a nature lover's heaven with wonderful lakes, great forests for hiking and camping, massive mountains in the west, glaciers and icebergs in the far east, and even polar bears in the cold barren Tundra not so far from our newest official territory Nunavut (which I have yet to visit - but it's on my near term list!!).

Should you visit this GORGEOUS country... please do not hesitate to call me... I may be able to provide you with somewhere to stay (that is, if I'm not travelling elsewhere myself!) and a free tour of Toronto...!! What a deal, eh?!



TOP TEN THINGS TO DO/SEE IN CANADA
Ski or snow board in our western mountains, the Rockies at Whistler, B.C.
Go dog-sledding in Banff / Lake Louise - what a blast!
If you like country towns, go see a play at Stratford, Ontario, less than two hours from Toronto
Go camping -- Canada's got tons of camping sites to spare!
See Canada's only rainforest near Tofino, on Vancouver Island, B.C.
Discover Alberta's eerie lunar landscapes and dinosaur bones from the Badlands.
Drive through Quebec -- you'll see lots of really colourful houses and meet friendly and Quebecois-french speaking (very different from European French) folk.
Visit Montreal to see the cobblestone, Euro historic streets of old Montreal. Montreal has the best reputation for great entertainment, stylish shopping, extravagant food, as well as wild nightlife and people... though Toronto and Vancouver are not too bad in this camp too!
Great Festivals : Montreal's Just for Laughs Festival (July/August), Montreal and Toronto's Jazz Festivals (July/August), Quebec City's Winter Carnival (February), Winnipeg's Winter Voyageurs Festival (Feruary), Calgary's Rodeo (July)
Visit the Museum of Civilisation in Ottawa to see interesting totem poles, life-like pioneer villages, and other national interests.
Go see roaming buffalos in Winnipeg! And polar bears in Churchill, Manitoba!
Get lost in a corn maze anywhere between Alberta and Ontario, possibly Quebec (September)
BEST MEMORIES FROM CANADA
Canada day in Ottawa is the best place to celebrate this glorious day!
Discovering an unofficial nude beach - by accident, really!! - in Toronto. This type of thing rarely happens in Toronto.
Listening to wolves howl while camping at Algonquin Lake National Park. Memorable!!
Getting lost in a 10 acre corn maze in Winnipeg.
FAVOURITE FOODS / DRINKS IN CANADA
Bloody Ceasars (like the bloody mary, but made with Clam and Tomato juice, Worchestshire Sauce, Tabasco, and Vodka)
Beavertail (not a real beavertail, but a donut-like pastry covered with one of many toppings)
Tourtiere (Quebec Meat Pie)
Maple Syrup and Maple Butter
French Canadian Breakfast: Pancakes, Potato Wedges, Sausages or Bacon, and Beans (all smothered in Maple Syrup - this is Quebecer-style!)
Sheppard's Pie (in French interestingly enough, we call it "Pate Chinois", Chinese pate... go figure!)
Montreal Smoked Meat Sandwich and Baked Bagels -- the best in the country!!
North American Indian Bannock (lard and flour mix and then fried in butter!)... great with jam!
Go to a North American Feast Restaurant in Vancouver... for some wild game food (caribou), etc. and a very unique atmosphere. (see restaurant guide)
Smoked Salmon is supposed to be very nice here (though I'm not a fan of it anywhere myself).
PHOTO GALLERIES
Click here for pictures and stories from trips that I've taken in Canada:

| | | |
| --- | --- | --- |
| British Columbia | Alberta | Manitoba |
| Ontario | Quebec | Nova Scotia |
Or, how about a tour of Canada's seasons?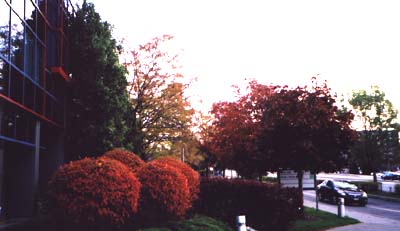 Canada's Seasons
WHAT ELSE WOULD I DO IN CANADA?
Visit Nunavut and/or Yukon... To See Icebergs, Glaciers and Aurora Borealis!
Check out Newfoundland, or as Canadians call it, newfieland !
Go camping again in the vast Algonquin park and listen to the wolves howl yet again (it's been a while)!
Visit Newfoundland, P.E.I. and other Eastern Provinces.
include_once($_SERVER['DOCUMENT_ROOT']."/include/footer.php"); ?>