include_once($_SERVER['DOCUMENT_ROOT']."/include/header.php"); ?>
Welcome to Luxembourg!

European Tour (1 mnth) & Study Exchange in Switzerland (3 mths)

Upon returning from Japan for my first trip outside of North America and mid-way through my studies at university, I realized that I desperately wanted to go on a study exchange in Europe.

Luckily, Ivey, my business school, offered such a program and ultimately allowed me to visit the school of my choice -- Sanct Gallen Universitat, in St. Gallen, Switzerland, which featured a program on European Business. I was ecstatic!

Prior to beginning my course (European schools begin classes in October vs. September in North America) I decided to take a whirlwind tour of Europe for a month. It was fantastic. In one shot, I visited cities across Italy, Switzerland, Spain, France, England, Holland, and Germany. Later, during my studies at St. Gallen I also visited Luxembourg and Austria.

CITY VISITED IN LUXEMBOURG: City of Luxembourg.
TOP THINGS TO DO/SEE IN LUXEMBOURG
Just to walk around this beautiful walled city (particularly near the valley) is worth the stopover in Luxembourg. The bridges and ruins were really something else.
Unfortunately, I was only there for a day, and would love to go back to see what the rest of the city has to offer.
BEST MEMORIES FROM LUXEMBOURG
Plain and simple, it is walking through the sites and somehow climbing down the cliffs (via staircase) to walk through the historic area, that made it for me!
PHOTO GALLERY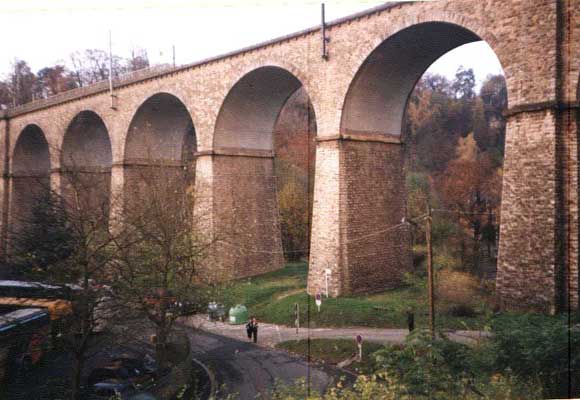 WHAT ELSE WOULD I DO IN LUXEMBOURG?
Spend some more time visiting the rest of Luxembourg.
include_once($_SERVER['DOCUMENT_ROOT']."/include/footer.php"); ?>