include_once($_SERVER['DOCUMENT_ROOT']."/include/header.php"); ?>
Welcome to Grand Cayman!


1 Week in Hot Sunny Cayman to Visit Friends and Do Some Diving !

CITIES/TOWNS VISITED IN GRAND CAYMAN: George Town(It's a small island!), Stingray City ;c)
TOP THINGS TO DO/SEE IN GRAND CAYMAN
Turtle Farm
7 Mile Beach
Stingray City (Where you can feed and touch Stingrays)
Catamaran Ride
Scuba Dive and Snorkel !!!
BEST MEMORIES FROM CAYMAN
Being bitten by 3 fish during a dive -- and I had the marks to prove it!!
FAVOURITE FOODS / DRINKS IN GRAND CAYMAN
Key Lime Pie (Ahhh... the memories!)
Tortuga Rum Cakes -- All sorts of flavours; chocolate, coffee, banana, coconut, even key lime !
Turtle (hard to find in restaurants, but they farm turtles on the island)
Conch Burguers and Fritters (very tasty!)
PHOTO GALLERY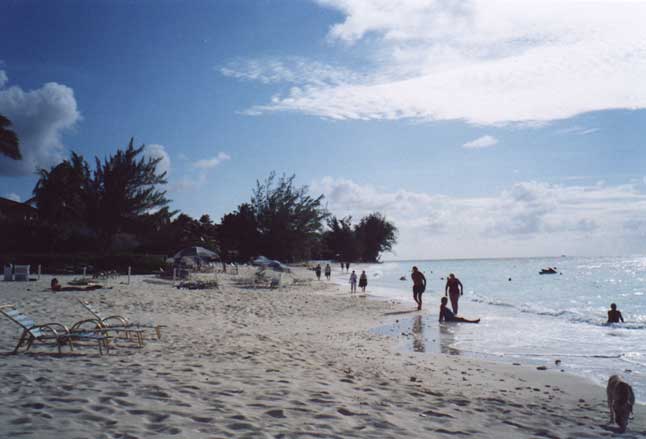 WHAT ELSE WOULD I DO IN GRAND CAYMAN?
See the turtle farm.
Much more diving.
Visit the smaller Sister Islands (Brac and Little Cayman) for more diving and cave crawling.
include_once($_SERVER['DOCUMENT_ROOT']."/include/footer.php"); ?>