include_once($_SERVER['DOCUMENT_ROOT']."/include/header.php"); ?>
Part I - Quito, Ecuador
Off to a great start up here!... way up here!
Well Folks,

A new chapter in my book has been started a week and a half ago, when I landed here in Quito, Ecuador with my boyfriend Dave... on the search for new adventure, a new lifestyle, and achieving some important goals (for example, getting over my fear of turantulas and scorpions) ! Well, we have sixth months here in Quito to figure it all out!... then, we'll see!

Throwing ourselves in this foreign country, having never visited it, and with neither home, nor contact here, it already feels like an adventure !! But that's what I'm looking for, of couse!! It's a personal challenge !

Surprisingly, so far, my five months of Spanish Lessons in Toronto (1X @ 3hrs per week) have helped me through pretty well (and Dave's taking a crash course everyday here... literally!). We've been able to chat and share laughs with many of the locals already! Plus, it is so much easier to bargain and ensure you're not getting cheated when you speak the local language. (So, thanks to the Spanish Centre for my invaluable lessons!!)

Quito, the capital of Ecuador, is a beautiful colonial city of 1.5 million people, located in a valley (still 9,000 feet above sea level) and surrounded by volcanoes (still active!). We wake up in the mornings by neighbouring dogs barking and car alarms (we hear about 10 car alarms go off every day). And it took us a few days to get over the altitude sickness (the coca leaf tea helped greatly!).

As far as the food goes (because those who know me, know I cannot distribute a travel journal without talking about the food), we have come across very odd meals (such as fried guinea pigs -- didn't have much meat and Dave said it tasted fishy, though I didn't agree). We also came across some very tasty treats, including 1) strawberries soaked in a light honey and 2) curry flavoured Yucca chips (yucca is a root vegatable, similar to a potato.) -- the latter is the crunchiest junk food I have ever tasted. Delicious! Plus I tried an alcoholic drink made from sweet white corn grown in this region... very tasty, oddly tasted like a pineapple drink though.

For now, as we are on vacation, we are really taking it easy and staying in some really nice - and cheap - hostals. During our stay, we plan to visit the Galapagos islands, visit the amazon rainforest, interact with local indegenes (to better understand their traditions and way of life), go on a kayakin day trip, trek the mountains, scuba-dive on the coast, visit the world's tallest active volcano (Cotopaxi), and visit some other neighbourhing countries (like Peru, Bolivia, and Argentina). The rest, we will see!

If you want to see some pictures of our adventures so far, you can check it out at the following direct address : www.aboutnatia.com/travel/ecuador.htm

Otherwise, if you are interested in following our footsteps, my website www.aboutnatia.com will let you know where we are and where we have been whenever you visit.

See below for pictures of these adventures...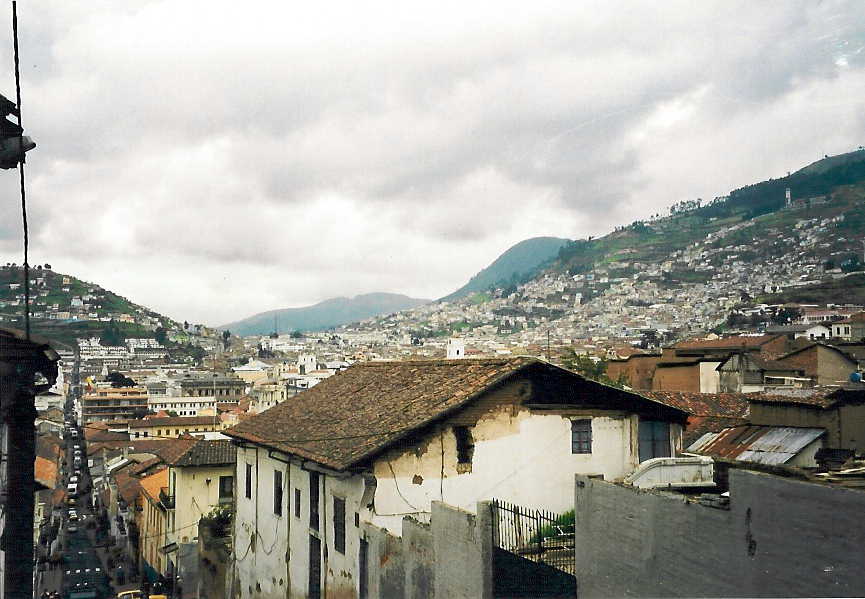 include_once($_SERVER['DOCUMENT_ROOT']."/include/footer.php"); ?>