include_once($_SERVER['DOCUMENT_ROOT']."/include/header.php"); ?>
Welcome to East Africa!

Sept 11 - Sept 30, 2002 -- East African Tour (2 1/2 wks)

If I could go anywhere in the world to see animals, this would be the place! I could not get over all the elephants, giraffes, buffalos, and zebras constantly around us. It was fantastic.

This journey, for me, was to discover a completely different world, on a continent that I have never been to. Yet I was surprised to find how similar East Africa was to some of the other places I have been. Of course the tribes were a fascinating part of its culture. But, as I had read, East Africans are in general very friendly people, who love to laugh and who take life as it is offered to them.

In the protected environment of an overland tour group (DRAGOMAN), East Africa seemed to me to be a very tame region (apart from Nairobi). East Africa, in many ways similar to South Africa, is a relatively wealthy region compared to its neighbours on the continent. This is not in small part due to the tourism industry that is lured in by the very many wildlife game parks located both in Tanzania and Kenya.

EAST AFRICAN CITIES/TOWNS VISITED: Tanzania = Dar es Salaam, Lushoto, Moshi, Arusha. Kenya = Nakuru, Naivasha, Nairobi.
TOP THINGS TO SEE/DO IN EAST AFRICA
1. See the Maasai People (Try to spend time with them to learn about their traditions, etc) - One of the key tribes in Tanzania.

2. Visit Dar es Salaam - A very rough city in the northern parts. Not very geared to tourist (that's what makes it great!) Intimidating for some, but relatively safe during the day.

3. Visit the Ngorogoro Crater (Tanzania), Serengeti Park (Tanzania), and Nakuru Park (Kenya) for some fascinating wild life - up close and personal!!

4. For a break, visit the North beach on Zanzibar. Beautiful!!

5. Go to the Rhino and Elephant orphanage in Nairobi

6. Hot air balloon ride over the Serengeti wildlife reserve - Just breathtaking!

7. In Nairobi, go to the Carnivore restaurant if you like to try interesting game meat.

8. Travel with a tour group, like Dragoman -- it made my trip safe, easy to coordinate and enjoyable!




BEST MEMORIES FROM EAST AFRICA
Spice Tour on Zanzibar is a "do not miss" - You'll see (and taste) over 20 different plants (fruit, spices, etc.)

Zanzibar beaches are beautiful - and not as busy as I thought they would be.

The diagonal boats on the sea shores of Zanzibar during low tide

Barely any mosquitos or tsetse flies -- Compared to Canada anyways!!

Cape Buffalos munching at night right next to our tents

Holding a snake around my neck (it feels so smooth)

Searching for animals while sitting in the sun on the rooftop of our Dragoman vehicle

Driving into a herd of Gnus and Zebras




FAVOURITE FOODS / DRINKS IN EAST AFRICA
Konyagi Cane Liquor (in small ketchup sized packets - 1 ounce full)

Ugali (compressed rice, no flavour, side dish)

Young Coconut

Pilau Rice -- We saw all the spices it took to make this during the spice tour!

Jackfruit and Soursop (Custard Apples)

Passionfruit juice !!




REALLY WEIRD FOOD / DRINKS
(SOME EVEN I COULDN'T GATHER THE COURAGE TO TRY!)
Ubuyu Dehydrated Fruit (pure flavoured and coloured sugar powder on an ubuyu seed)




TRAVEL JOURNAL
East African Journal - Part I
East African Journal - Part II
East African Journal - Part III
East African Journal - Part IV
PHOTO GALLERY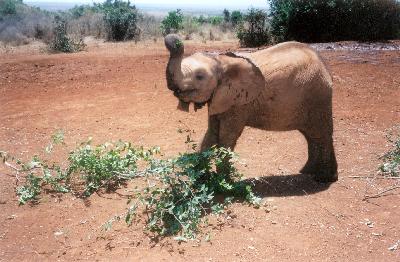 WHAT WOULD I DO IN EAST AFRICA WHEN I RETURN?
Go on a trip to visit African tribes across Africa.
Visit Ethiopia -- An generally tourist-free region with lots of interesting tribes.
Revisit wildlife reserve to see more animal activity (lion kill & roars, hippos, etc.) Climb Mount Kilimanjaro


include_once($_SERVER['DOCUMENT_ROOT']."/include/footer.php"); ?>