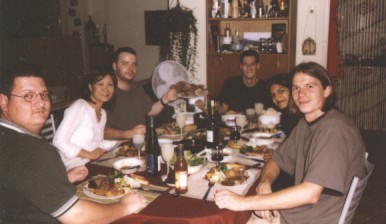 Hello Svato,
Your momīs Slovakia Spinach and Egg recipe blew us all away in terms of great taste and pure creativity!!! And thanks for all your help during those Culture Shock Mondays... you are always such a friendly and witty person to have around... and you like and know how to cook! Bonus!
I wish you all the best in Canada during your stay... this is a great country and I was happy to share it with you while I was there too!!
Hope you will still be in Canada when Dave and I retun... I look forward to hanging out together again!!