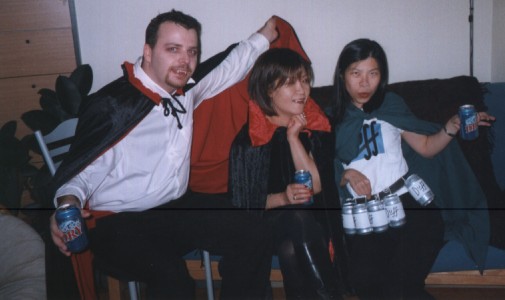 Hey Maria,
You are the creator of "hair dreams" -- thanks for the fantastic 'do for my South American trip... I really like it!! (And so does Dave!)
Also, thanks for making us a traditional Korean BBQ dinner... what a fun (and tasty) experience.
Because you are on email so much (ahem), I guess we'll catch up when I get back in October.