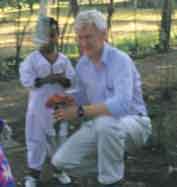 Hi Fred!
I cannot tell you how much I appreciate your kindness and interest in my personal development. You have really been a strong influence in motivating and helping me define my dreams, all the while building my self-confidence! I have so enjoyed our lunch and dinner conversations... always fascinating!
Looking forward to sharing more dreams online and face to face in the future!!
You are a wonderful person, Fred... I am truly inspired by you!