Corn & Jalapeno Muffins (Delicious light & moist corn muffins)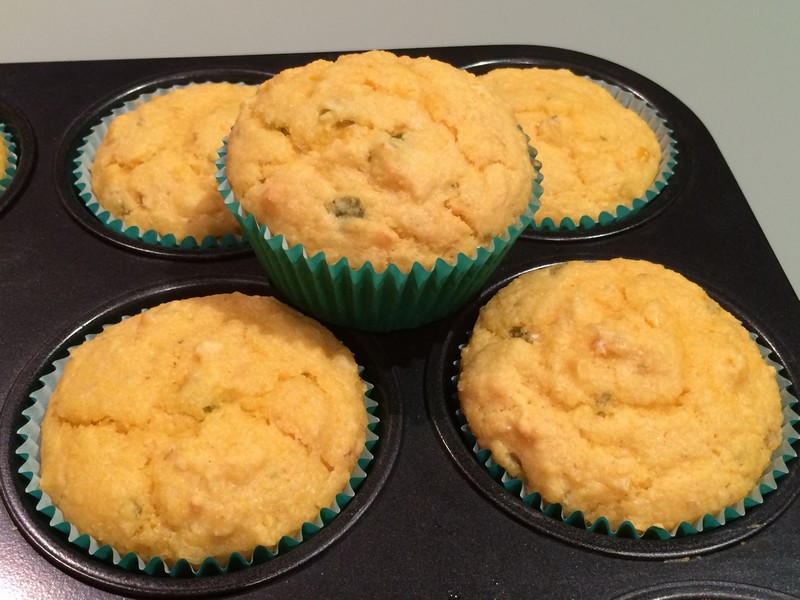 Makes 12
Ingredients:
1 Cup Flour
1 Cup Cornmeal (aka Polenta)
2 tbsp Sugar
1.5 tsp Baking Powder
1/2 tsp Baking Soda
1/4 tsp Salt
1 Can (14 Oz) Cream-style Corn
1/2 Cup Buttermilk
1 Egg
2 tbsp Butter, melted
1 Cup Jalapenos, chopped
Instructions:
Preheat oven to 375F and grease a 12 cup muffin tin.
In a medium bowl, combine sifted flour, cornmeal, baking powder, baking soda, and salt. Set aside.
In a separate large bowl, whisk together corn, buttermilk, egg, cooled melted butter, sugar and chopped jalapenos.
Add dry ingredients to wet ingredients. Mix only just until all ingredients are moistened.
Divide batter into the muffin cups and bake for 20 mins (or until a toothpick comes out clean). Be careful not to overcook.
Cool slightly, serve warm.
Fuji Apple Muffins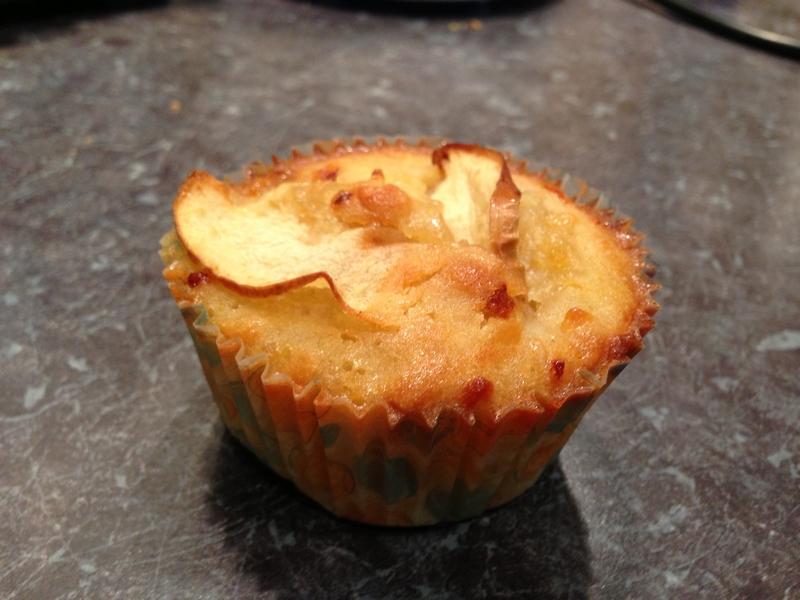 Makes 12

Ingredients:
300g (2 Cups) Self-Raising Flour
155g (3/4 Cup) Caster Sugar
50g (1/2 Cup) Rolled Oats
65g (3/4 Cup) Vintage Cheddar, Coarsely Grated
Pinch of Salt
125ml (1/2 Cup) Vegetable Oil
160ml (2/3 Cup) Milk
2 Eggs
1 Fuji Apple, coarsely grated
1 Fuji Apple, very thinly sliced
2 tsp honey warmed up until melted
Instructions:
Preheat oven to 180C.
Grease a full muffin tray (alternatively, use paper muffin cups).
Combine the flour (sifted), sugar, oats, cheddar and salt in a large bowl. make a well in the centre.
Separately, whisk the oil, milk, egg and grated apple in a large bowl.
Add the wet mixture to the dry mixture, and stir until just combined (do not overstir).
Spoon into the greased pan (or into the paper muffin cups).
Then place 2 slices of apple on each muffin (vertically, so that half of the slice is sticking out).
Use a pastry brush to brush the apple slices with a little of the warmed up honey.
Bake for 25mins or until a skewer comes out clean. Set aside in the pans for 5 mins to cool, then transfer muffins to a wire rack to cool completely.